Published May 20, 2021
Dr. Henry Cloud's 4 Leadership Anchors for Teams—GLS21 Faculty Spotlight
We are excited to welcome Dr. Henry Cloud back to The Global Leadership Summit stage in 2021 coming up this August 5-6! If you've been to the Summit before, you'll remember Henry for his timely wisdom, convicting perspective and gracious approach to overcoming some of life and work's most difficult challenges.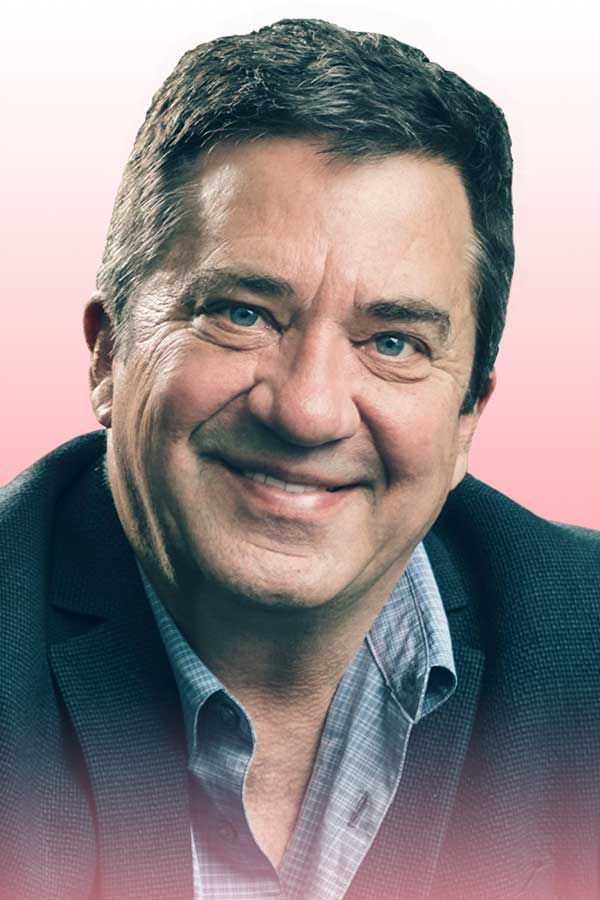 If this year's Summit will be your first-time hearing from Dr. Henry Cloud, you're in for a real treat, and quite possibly some life-altering truth. He has an extensive executive coaching background and experience as a leadership consultant, devoting the majority of his time working with CEOs, leadership teams and executives to improve performance, leadership skills and culture. In fact, Success magazine named Dr. Cloud in the top 25 most influential leaders in personal growth and development, alongside Oprah, Brené Brown, Seth Godin and others.
Dr. Cloud has so much wisdom to share! As an acclaimed leadership expert, clinical psychologist and  New York Times best-selling author, his 45 books have sold nearly 15 million copies worldwide. His book,  Integrity, was dubbed by the New York Times as "the best book in the bunch." In 2011, Necessary Endings  was called "the most important book you read all year." His book  Boundaries for Leaders was named by CEO Reads in the top five leadership books of its year. His newest book, The Power of the Other, debuted at #5 on the Wall Street Journal  best-seller list.
Get your tickets to learn from Dr. Henry Cloud and 15+ other world-class faculty at GLS21 this year, but until then, check out this preview of Dr. Henry Cloud's wisdom in this Leadership Short on 4 Leadership Anchors for Teams.
I want to share a couple of things I have found to be really important while working with leaders in this time of crisis. When the world is changing around us, one of the things that happens is fragmentation. Our structures and the ways we used to do things get fragmented—what can happen to your organization, to your mission and your connection with the people can get fragmented. And once you have fragmentation, you've lost cohesion and you've lost stickiness. So, I want to give you a couple of tools that can help resolve that fragmentation.
Here are four anchors for you to implement to sustain what is today, plan for a new tomorrow or both. Whatever you're doing, I want you to anchor yourself as a leader and your people every day in these four things.
Build connection. Are we making sure the fragmentation is not leading to disconnectedness? You're keeping the glue, you're keeping in touch and communicating, but are you making spaces for vulnerable connectedness where people can really talk about what's going on?
Give people a sense of power and control. When people are fragmented, they lose what they used to have control of. Do everything possible to help your people define what they can control. We know we don't have control of everything, but here's what we do have control of to drive our mission forward, whatever that might be. For example, how often we're in touch with people, coming up with implementation, etc. Everybody needs to have a few things in their role they know they're in control of that drives the needle forward.
Make space for people. Make space for people to be able to talk about where they feel like they're failing, where they feel like it's hopeless, where they feel like they're wounded, and where they feel like they're hurting, both inside and outside the walls of your organization.
Give people a sense that they're actually accomplishing something. It's about helping them see the fruitfulness of their work and giving them opportunity to use their strengths and gifts to feel good about their work.
Whether it's inside the organization or with the people you minister to, work on high messaging, high execution and high implementation of whatever you're doing, but make sure these four elements are there. Make sure people are…
getting more connected, not less.
getting more of a feeling of control in something that matters.
getting more heard and understood in the shame and pain of what they're going through.
getting to exercise their gifts in some way that something good happens.
If you anchor yourself in those four things, whatever your strategy is, you're going to do better!
—
Get your tickets today and mark your calendars to hear more from Dr. Henry Cloud and 15+ world-class leadership faculty at the premier leadership event of the year!